In 1927 Eba's Cut Rate Grocery opened a new store in Wallingford. My grandmother Elizabeth, seven years old, lived a block away. It must have been a regular destination of her mother Mary.
Eba's in Wallingford
A brief article with photograph ran in May 1927 announcing the opening of Eba's Market at 1922 North 45th Street near Meridian Avenue. It was store number 7, opened in a two-year period of quick growth for Eba's. This store closed in late 1929, the only casualty for Eba in the Great Depression. In 1932 the chain merged with Mutual Markets and then in 1939 it was relaunched as Tradewell Stores. I have written a thorough history of Eba's as part of my exploration of the origins of Tradewell. The full set of links are at the bottom of this article.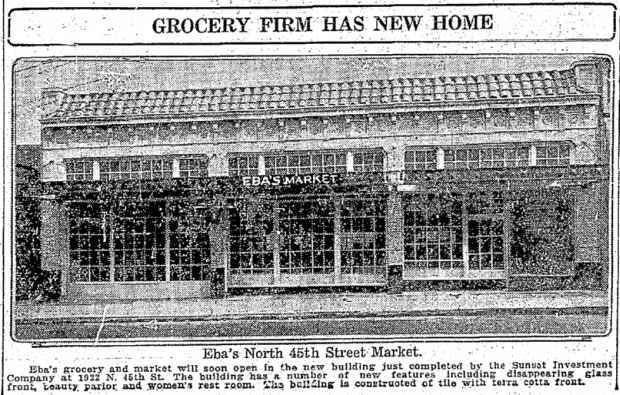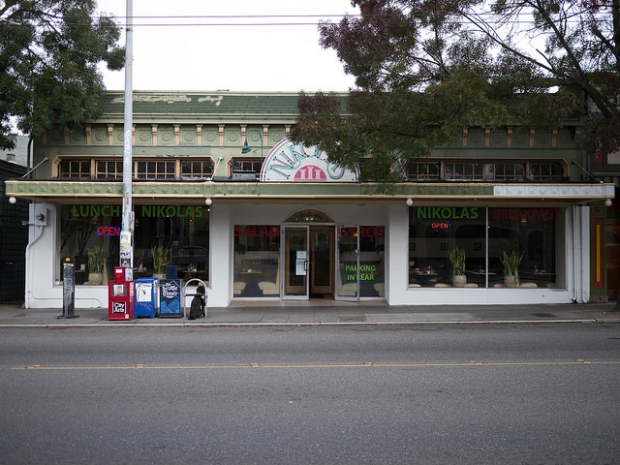 The building was completed in 1927 for Sunset Investment Company in between existing single-story commercial in Wallingford's business strip. It was quickly leased to Eba's.
After Eba left in 1929 it was briefly a Frye meat market. In December 1929 the storefront housed a branch of the 9-store Ernst hardware chain and then a Brehm's Grocery. Ernst and Brehm are both strange coincidences. Earl Eba purchased the Pike Place Market Brehm's Cut Rate Grocery as his Store Number 1 in 1922 (I wrote about this store previously). After that Brehm focused on cheese, milk and later ice cream in the stall adjacent to Eba in the Pike Place Market. Brehm eventually grew this into a chain of stores and returned to general groceries.
Later, Ernst was purchased in 1960 by Monte L. Bean to add to his his regional retail chain empire. Bean has a link to Eba's as well. He transformed Eba's Mutual Markets into Tradewell Stores in 1939.
Frye's American Stores appeared in the earlier article on Piggly Wiggly. His meat market chain will make an appearance when I profile the Columbia City location of Tradewell in an upcoming article.
(Previously I stated that Eba closed this store in 1931, based on a 1931 Polk guide entry. However, aSeattle Times ad for Frye's Meats includes this address on November 15, 1929, and Ernst on December 6, 1929. Eba still included it in a November 15, 1929 ad. My conjecture is that the Eba ad was out of date, submitted in advance for publication and not edited to remove 1922 No. 45th.)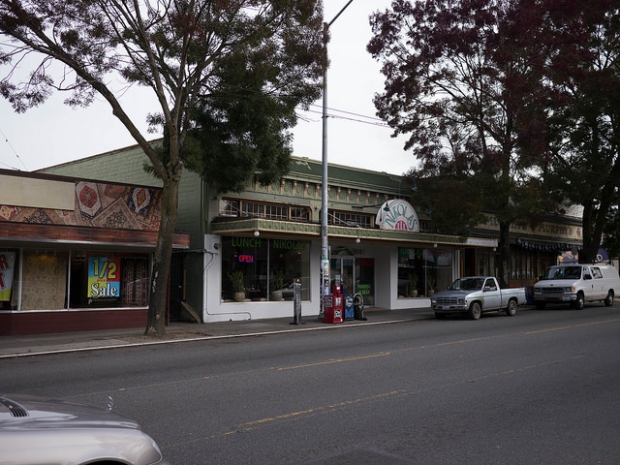 My Family That Probably Shopped There
In 1927 my grandmother Elizabeth Duff was living a block away with her older brother Ken, newborn sister Virginia, her father Sydney Duff – an electrical engineer for City Light – and her mother Mary Duff.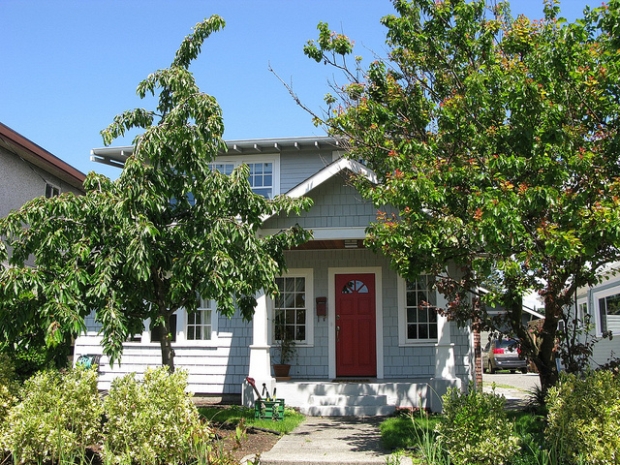 Here is a photo that I've dated to 1926 or 1927 from the album of my great grandmother Mary Duff's half-sister Lucy Byrd. Three of her albums passed down through my grandmother. I scanned them all and posted two to Flickr last year (about 1915-1919 and 1920-1927).
In this photo my great grandmother Mary is on the left with round glasses. Lucy is in front on the left. Lucy's mother (Mary's step-mother) Carrie (Reynolds) Phillips is in front on the right in striped dress. They're at the home of Lucy Bird and her husband Byron Bird at 4333 Corliss, just a block from Eba's.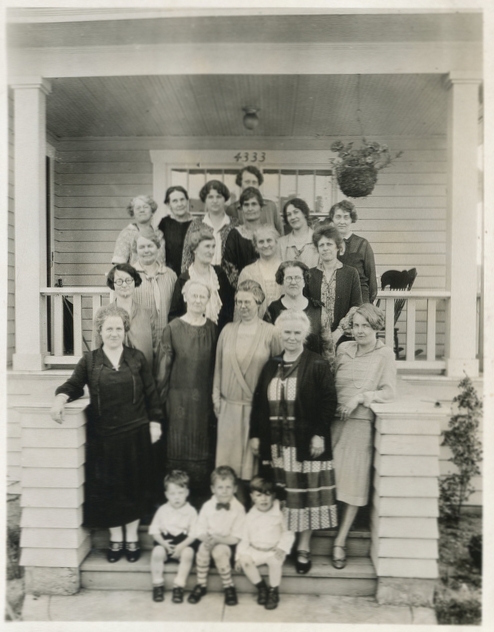 In 1927 Carrie still lived at 3806 Woodlawn, about 8 blocks south of Eba's Cut Rate Grocery. In that area her family (siblings and parents) built a number of homes just after 1900. They lived in them, leased out rooms, rented and eventually sold them. Carrie lived here with her husband James with their children from about 1910.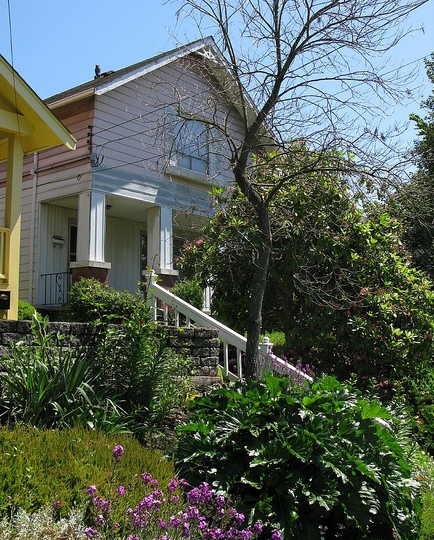 The Tradewell Grocery Story
In the series: