This article is part of a series exploring the history of the grocery chain Tradewell Stores from its predecessors through the resignation of Monte L. Bean. Tradewell was christened in October 1939, based in Seattle, and spread stores down the West Coast before folding in the late 1980s. But it was a direct descendant of at least four other Seattle-based chains and also carried the two-decades-old mantle of self-service chain stores in Seattle.
This first article focuses on Seattle's original upscale grocer, Augustine & Kyer, which itself started off as Charles Louch, grocer.
Unproven Beginnings with Corliss P. Stone
Augustine & Kyer, known familiarly as A&K, was the eldest of the stores at the genesis of Tradewell.
A&K has a clear corporate lineage. However, because employees moved between different stores, long-time residents like Charles Kinnear may have misremembered where exactly they shopped. The remembrances of Charles Kinnear were captured in a history article in the May 13, 1945 Seattle Times. He described A&K as a direct descendent of Hinds, Stone & Co, which formed in 1867 just 16 years after Seattle's first settlement. Corliss P. Stone's general merchandise store sold a large variety of goods, not focused solely on groceries. It quickly changed names to Stone & Burnett. Here is a description of the 1871 store from Bagley's History of Seattle:
Stone & Burnett, wholesale and retail dealers in dry goods, groceries, clothing, hardware, ship stores, and general supplies, Commercial [Street].
Kinnear said that the Haley & Wright grocery succeeded Stone's. In 1885 Charles A. Wright worked at the Corliss P. Stone grocery store as a clerk. John Haley and Charles A. Wright first appeared together in the 1887 city directory where they described themselves as selling "fine groceries". The partnership didn't last long. In 1890 Haley was in partnership with John Glenn as Haley, Glenn & Co. He had his own Haley Grocery in 1892 and then joined Seattle Grocery in 1893 where he became president. That lasted until apparently L. C. Wheeler bought out Seattle Grocery in 1900. Haley left to join Louch, Augustine & Co. as a salesman. Wright was already there waiting, an employee of Louch, Augustine & Co. since at least 1897.
Kinnear's memory was that Louch, Augustine & Co. replaced Haley & Wright. Frankly I haven't found evidence of a corporate connection from Hinds, Stone & Co. to Haley & Wright or from there to Louch, Augustine & Co. Certainly there was some continuity with Charles A. Wright moving between all three firms, and his visible position as a clerk may have seemed familiar to customers.
Charles Louch, Grocer
The earliest corporate predecessor to Tradewell — certainly the earliest with evidence — was Charles Louch's store.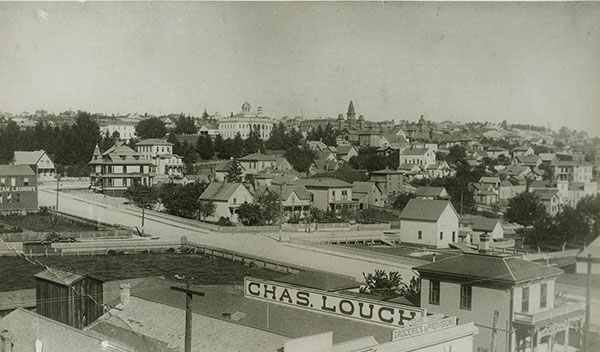 Louch opened his store in 1885 at Front Street (now First Avenue) and Union Street, just south of the present-day Showbox. (I am trying to resolve conflicting sources on his arrival in Seattle but believe he arrived in 1879 and soon after had a store at about First and Cherry.)  By 1888 he had a farmstead on the east side of Beacon Hill overlooking Rainier Valley which he named Cherry Hill. Today the family home would be adjacent to the power line route just south of Othello Street above New Holly. Tragically the home interior burned in 1934 including all of Louch's furnishings. In aerial imagery from 1936 the house is still present with what appear to be orchards surrounding it to the north and east.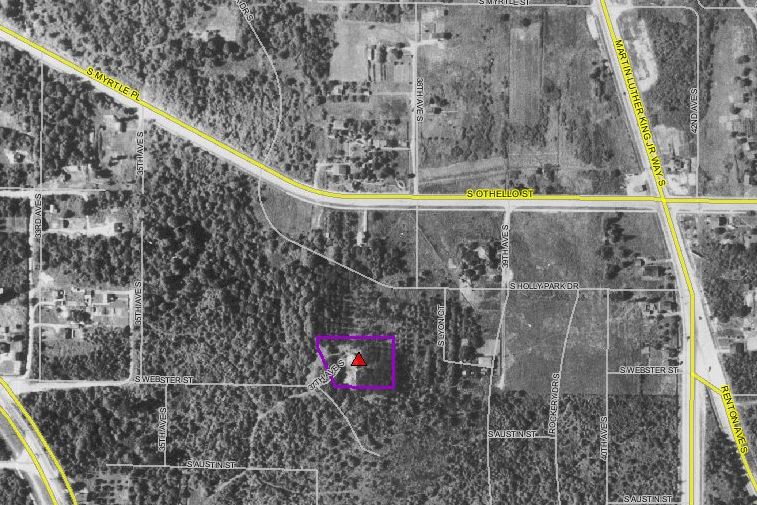 (A future installment of this series will focus on what became of Louch's farm.)
Paul Dorpat wrote the only anecdotes that I've found so far about Charles Louch's store. In a 2005 Seattle Times Now & Then article, the old photograph showed Princess Angeline in 1891 near First and Pike. Dorpat pondered that perhaps she was walking from her waterfront home to Charles Louch's grocery at First and Union. The Board of King County Commissioners had given her an open tab at Louch's shop in case she should need any food or provisions.
That was more than a decade before the Pike Place Market opened, but as Dorpat shared in essay 34 of Now & Then Volume 3, Seattleites were already flocking to the area for food because of Louch. By 1890 Louch's ham smoking and wholesale distribution were so successful that nine of ten Seattleites ate Louch's 1888 brand ham and bacon. Louch's retail grocery store and wholesale operation were each the largest in Seattle.
Louch, Augustine & Co
Per the Polk Guides, in 1892 Louch partnered with M. B. Augustine and T. W. Miles to spin off his wholesale business and form Louch, Augustine & Co (LA&Co). Manuel (sometimes "Emanuel" or "Amanuel") Brock Augustine was an experienced grocer and mining supplier. Through the 1870s he was part owner of a general merchandise and mining supply store in Silver City, Nevada. By 1881 he was a traveling salesman based in Oakland, California. From about 1883 until he moved to Seattle in 1892, Manuel was a traveling salesman for J. A. Folger & Co, the San Francisco coffee maker that today we simply call Folger's. Perhaps then it's no surprise that LA&Co counted freshly ground, fine quality coffee as one of their strengths.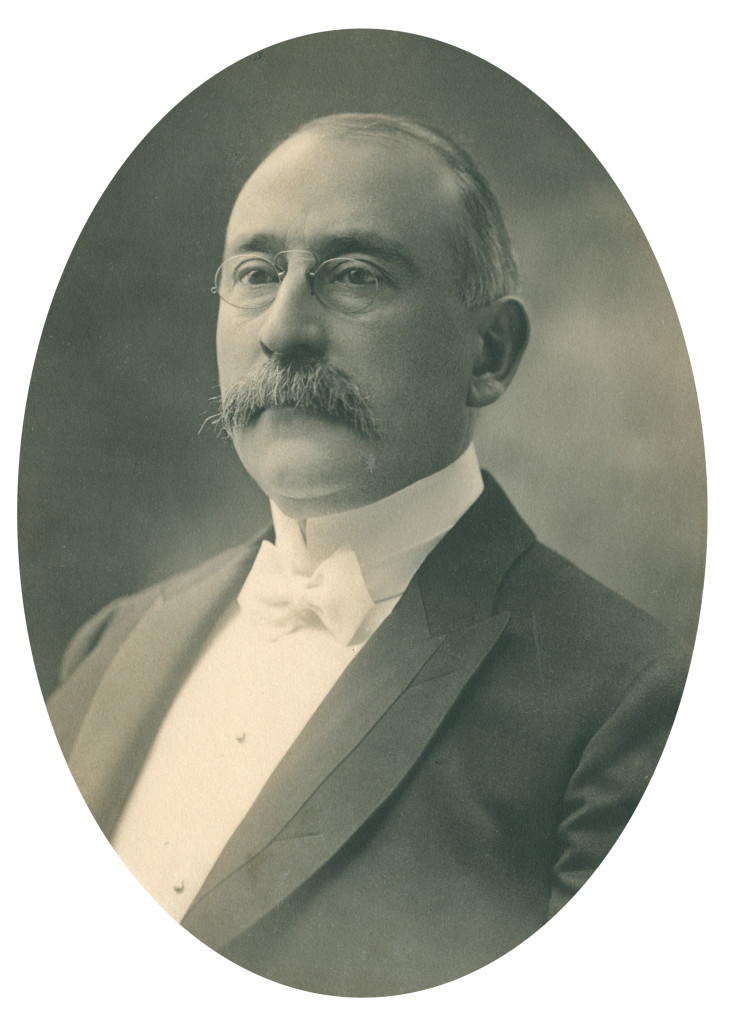 After Louch ran his retail store alone for one more year, it too became jointly owned by LA&Co in 1893. Their store moved into expanded quarters in the Colman Building on First between Marion Street and Columbia. The wholesale business blossomed in 1897 with the Klondike gold rush, when Augustine's experience in Nevada and Oakland helped LA&Co position themselves and their bacon as perfect for high-end miners. LA&Co had both wholesale and retail arms until the wholesale business was sold in 1902 to Portland's Julius Lang. He merged it into the National Grocery Company. This reduction in business scope coincided with Charles Louch returning to England and dropping out of the Seattle scene and out of history books.
M. B. Augustine's son Julius Webster Augustine joined the firm by 1894 at the age of 16, just in time to experience Seattle's boom after the Klondike gold rush. Julius worked as a clerk at Louch, Augustine & Co, went to Alaska himself for three years, and returned to work a time at National Grocery. When Charles Louch left for England in 1903, Julius took over management of one department. When Louch and then his father sold their interest in the firm, J. W. Augustine was vaulted into the position of vice-president in 1908.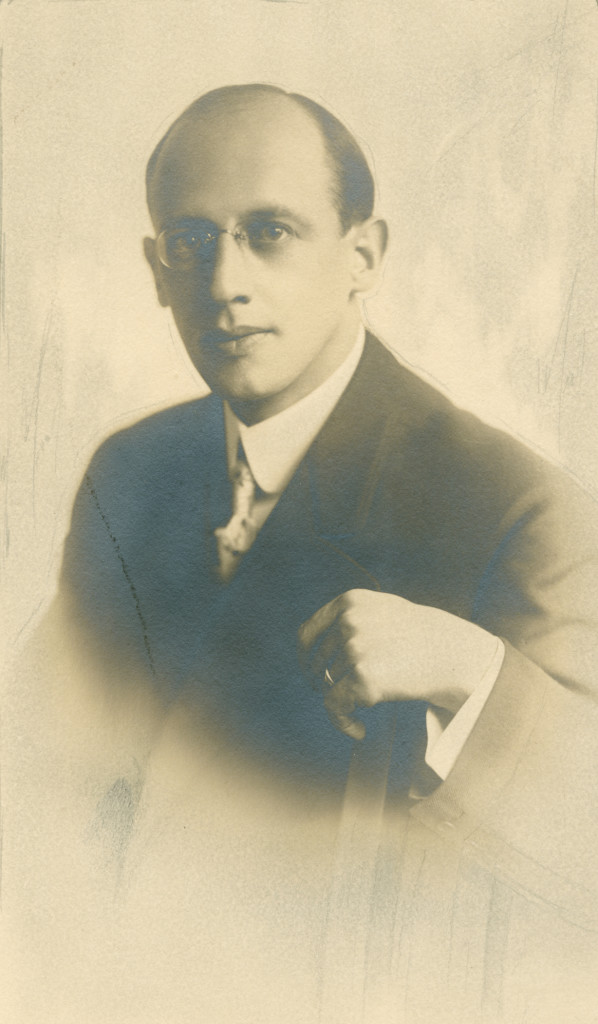 As Louch exited, Henry Anderson Kyer entered the company. Kyer was graduated from the University of Michigan and came to Seattle in 1889. He was accountant for rail and steamship heavyweight Oregon Improvement Company in their Seattle office and in 1895 became a freight and ticket agent. That year he also had the good fortune of marrying Alice Emma Augustine, daughter of M. B. Augustine. Kyer stayed out of the family business for a number of years, going to work next for the Chicago Great Western Railway as their Seattle agent. After Charles Louch returned to England in 1903, Kyer used his freight knowledge, bookkeeping skills and family connection to become vice president of Louch, Augustine & Co. Four years later the family bought out Louch and other partners.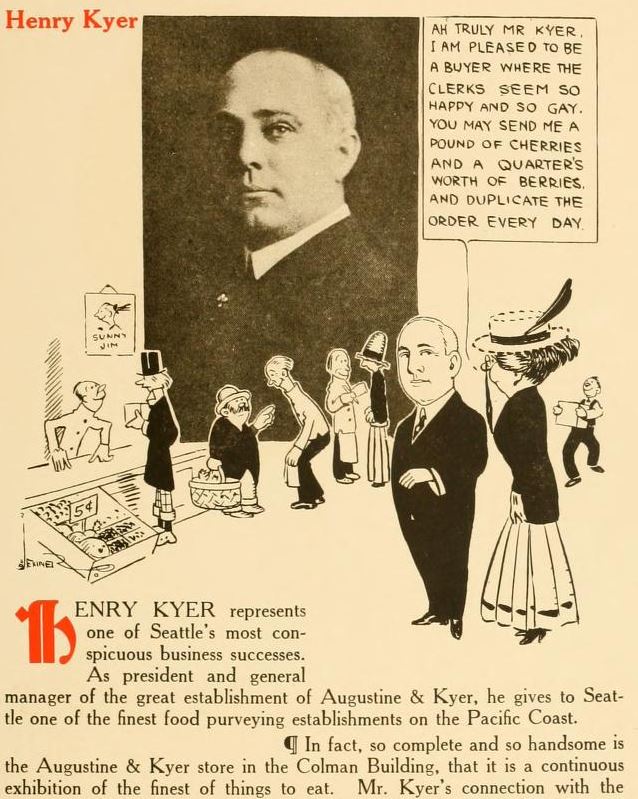 The Rise of Augustine & Kyer
In 1907 the remaining retail business was renamed Augustine & Kyer (A&K) with the very modern tag-line "Pure Food Purveyors". H. A. Kyer became president with J. W. Augustine as vice-president. They remodeled and expanded their Colman Building location into what they described as the largest grocery on the Pacific Coast outside of San Francisco, almost an acre of floor space. 120 people were employed at the time. A&K had nineteen operators staffing their phone lines so that they could handle all of the delivery orders. They phoned customers daily to see what was needed for dinner.
A candy factory and bakery were built in the Colman Annex, just west across the alley from the main building. It was on the top floor, over the Mayer Brothers clock factory. A&K's chocolates and candies were very successful and sold not only at their own stores but also at most drug stores and cigar shops throughout the city and region. The fanciest of them sold at Christmastime in wood boxes imported from Japan and inlaid with mother of pearl. Others shipped in boxes with images of Mt. Rainier on the outside and postcards of Seattle scenes inside. Today Frederick & Nelson is remembered as Seattle's great candy retailer and manufacturer with their eponymous Frango. However A&K predated them and F&N only took the mantle as local king of candy as A&K's retail business fell apart during the Great Depression. The two candy lines were in direct competition for more than four decades. While F&N's Frango lives on at area Macy's stores, A&K's candies are nearly forgotten. Luckily MOHAI holds a photo of two women dipping chocolate at the factory in 1913. In contrast, the Frango candy wasn't developed until 1927.
Locations
In 1908 M. B. Augustine sold his share of the company to his son Julius and to Henry Kyer. Soon after Julius took over as vice-president, he began expanding the business with Kyer from its single Colman Building location. By 1910 a store was open on Queen Anne Hill. By 1914 stores in the North Broadway and Capitol Hill neighborhoods were added. The North Broadway store did not last long, and was abandoned by 1922. Expansion took hold again in the mid-1920s with a fourth store in the University District and one near the Westlake Market (now Westlake Mall).
(The above map shows all retail outlets from Louch to A&K. Click a location to see the known dates of occupancy. The raw KML can be downloaded here. Let me know if you do something interesting with it.)
The Fall of Augustine & Kyer
Within a year of the new corporate structure, Henry Kyer divorced Alice Augustine. He remarried in late 1909, and she remarried in 1910. The end of their marriage didn't stop Henry and Julius from doing business together, though. Julius remained involved in day-to-day affairs until about 1915 when he moved to Monroe, Washington. While continuing to act as vice-president of A&K, Julius opened a grocery store there. In 1929 he left A&K management, moved to Oakland, California and started a new grocery store of his own.
Because Augustine & Kyer has been so thoroughly forgotten, its downfall is not completely clear. Like many businesses, A&K accumulated too much debt during the Great Depression. At some point they fell into the possession of their food distributor, Pacific Fruit and Produce. In 1938 the Queen Anne, Capitol Hill and Westlake stores were closed, leaving only two stores in the Colman Building and University District. In 1939 Henry Kyer left A&K and moved with his third wife to the Olympic Peninsula to manage an inn that they purchased. Later that year Pacific Fruit's parent company Pacific Gamble Robinson hired veteran grocery executive Monte L. Bean to manage Augustine & Kyer, Eba's Mutual Markets, and other Seattle-based stores mostly in the Puget Sound area. Bean renamed them as Tradewell Stores.
In his autobiography These Mortal Years, Bean made only the shortest mention of A&K. Bean lumped all of the stores under his direction into one bucket as "Eba's Stores". Starting on page 249 he described the cost-cutting and cash-generating efforts that he undertook to repay a $35,000 loan in sixty days and clear Eba's Stores of its $135,000 of debt in only six months. He wrote simply, "We also got rid of Augustine and Kyre [sic], which was a credit and delivery store."
Bean sold A&K to Earl Eba, son of Eba's founder H. A. Eba and Bean's predecessor as manager of the stores. Eba closed the Colman Building store and attempted to continue with just the University Way store. Within a year A&K's retail business had failed completely. It was an unprofitable business mismanaged by what Bean called Eba's "loosely-knit organization of cronies and old pals."
All that survived was the candy factory in the Colman Annex. It was purchased by Horace W. Heath. Heath was a former A&K salesman who started his own general store on Mercer Island. He successfully managed the Augustine & Kyer chocolate business until his death in 1949, and it continued selling to local drug stores and groceries for almost a decade without him. A&K disappeared from the city directories by the late 1950s, and remembrances in the Seattle Times became few and far between.
The famous 1888 Hams, imported delicacies, locally-produced candies, the roasted, ground and pulverized coffee, the daily calls and deliveries — they were all forgotten.
The Tradewell Grocery Story
In the series: